From The Guardian
-- Germany, The Accidental Empire
Danke, Kai!
The Germans have a word for it – and it's a very long one
The editor of the Accidental Empire series muses on another thing the Germans do extremely well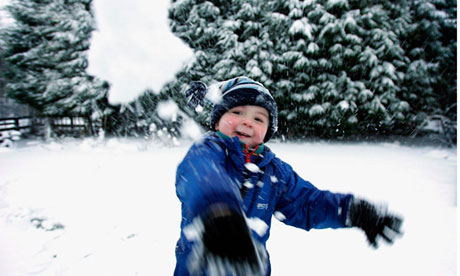 German compound nouns are just about the best thing about any European languages. Sometimes they can result in three of the same letter butting up against each other (Schifffahrt, journey on a ship, which looks so wrong but isn't, and seeerfahren, skilled at navigating, which is what you'll need to be on a Schifffahrt, or else you might bump into a Seeelephant or, if you're very unlucky a Schneeeule).
Sometimes they can be pure poetry, a far better way of saying things that their English equivalent (Schnellschrauber = power drill). Sometimes they can help you understand other languages and the nature of matter itself (Sauerstoff = oxygen = bitter thing).
So this post is a celebration of the best of German – and an appeal for your favourite compound noun. Neologisms welcome. Don't forget to spell it correctly and let us know what it means, or there'll be a Leserkommentarspaltenhöllenlärm (all hell breaking loose in the comment thread) ...